The CUA serves according to its Bylaws, with the voluntary effort of its small Board of Directors. Current directors and officers include: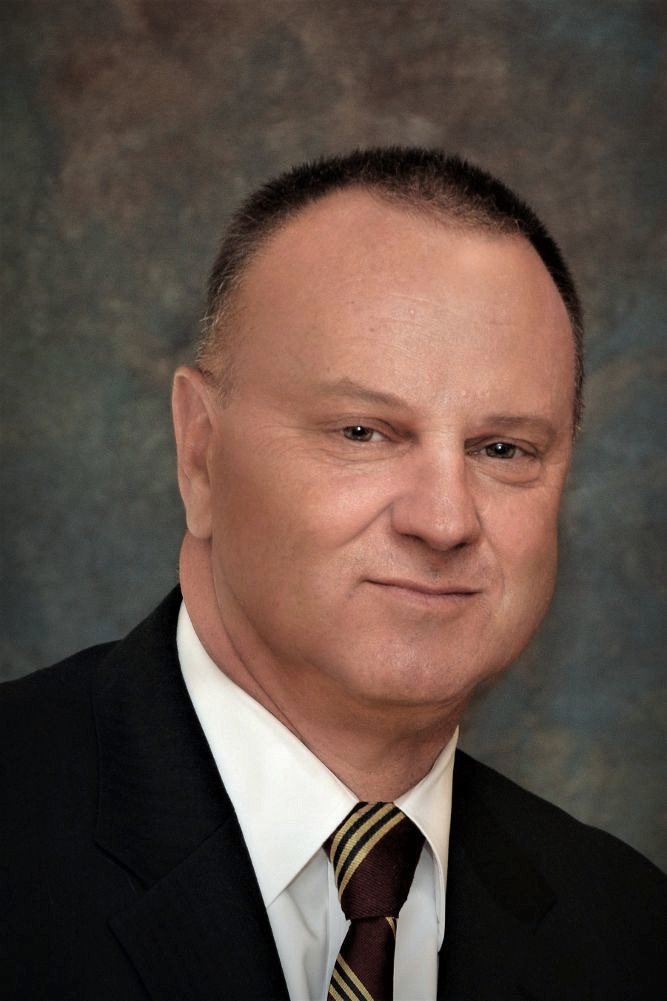 Reverend James E. Egbert (Board Chair) is an ordained minister of the Christian Universalist Association who lives in Lansdale Pennsylvania. Currently, James serves as an Adjunct Chaplain at the Hospital of the University of Pennsylvania and occasionally serves as a guest preacher at a local church. James also practices law in Abington, Pennsylvania where he concentrates his practice in estate planning and administration as well as corporate law. In his legal capacity he has assisted in the startup of several churches and assists churches with legal challenges. James became a Board member of the CUA in November 2017. James is married to Julie Cavanagh-Egbert and has three children and three grandchildren.
Ivy Brooks is always one for adventure and it was a perfect fit to work for Noah's Ark Explorer, Errol Cummings. As Executive Secretary for the Turkish-American International Expeditions, Inc. she assisted in fund raising, coordinating expeditions to Mt Ararat, and connecting with notable dignitaries and American heroes interested in their project. Ivy served as the Executive Officer for a local branch of the largest trade association in the world – the National Association of Realtors: staffing and supporting its many committees, and participating in state and national committees. She become a "train the trainer" and regional conference speaker for a national telecom company. All the while, the burning desire to make a difference in the world fueled her theological academics as she wrote for a national Christian society magazine and participated as a conference speaker …these studies led her to the bottom line: Jesus taught that to love God and neighbor fulfilled the law-and we are to be spiritual (not religious) people. Being a spiritual person is synonymous with being a kind person whose highest priority is to be loving to yourself and others, caring about people, animals and the world; knowing that we are all One, and consciously attempting to honor this Oneness.
Rev. Dr. Don Algeo I pastor a Congregational church in rural western New York. Outside interests include studying languages, repairing and selling old books, weightlifting, pistolship, and cooking food not fit for man (except myself) nor beast (except my dog, Bitsy.)
Rev. Jeremiah Gold-Hopton is one of the two transgender ministers ordained (so far) by the Christian Universalist Association. He is currently working on starting a Christian Universalist congregation in northern Georgia, where he has lived for most of his adult life. He attended a Baptist church before becoming a Quaker when he was 10 years old. He grew up in New Jersey, and then went to schools in Pennsylvania and Ohio before going to Japan to teach English. He earned a Bachelor of Arts degree in Biology from Oberlin College and a Master of Divinity degree from Candler School of Theology at Emory University. He founded a Quaker youth program of monthly weekend gatherings in Georgia, Alabama, Tennessee, Kentucky, and the Carolinas (which continues under new leadership). He has served as a chaplain in a nursing home and two hospitals in Georgia. He was an intern minister for a Unitarian Universalist congregation in Massachusetts before discovering the Christian Universalist Association. His ancestors are Mexican, German, and British immigrants to the United States, most of whom came to the U.S. only a few generations back. He and his wife have two African American sons.
Rev. Dr. Larry Spielman Since the very early years of my ministerial formation my go to verse is: to have the same mind set as Jesus, to not exploit privileges (I am a white privileged male), but became a servant, ultimately that everyone will know the pure goodness of God (Phillipians 2:5-11paraphrased).    Luther in his early days deeply inspires me, as well as many mystics, and peoples who dare to live abundantly in God's grace while life is terribly unfair.  I love being a part of the CUA and a CUA minister largely because of our diverse perspectives and experiences as we are united around the the eternally healing love of God!  I was a parish pastor for several decades, and now enjoy life as a BCC oncology chaplain, and caring for dear people in special need.
Rev. Dr. Daniel Medina was born in Chicago, Illinois, and raised in Miami, Florida. A graduate of Florida International University, Daniel went on to serve in U.S. Military Intelligence. He holds graduate degrees from the University of Oklahoma and St Thomas University (Florida Center for Theological Studies), Miami Gardens, FL. Dr Medina recently published his first book, The Scandalous Menu, and has written on several topics, including Sacramental Theology, Charles Williams' Theology of Romantic Love & Co-Inherence, Zen Meditation, Consciousness, Near Death Experiences, World Religions and Spirituality. Daniel is a public schoolteacher and Pastor of the United Church of the Good Shepherd, a parish affiliated with the Alliance of Baptists. He lives in South Florida with his wife, Victoria, and family.
Rev. Niq Ruud is a young pastor, apologetic, and author interested in the dynamic relationship between God and humankind. A Pacific Northwest native, Niq enjoys climbing, skiing, surfing, sailing, cycling, and laughing alongside his wife, Jo. You can connect with him online at niqruud.com and @niqruud.
Dr. Audrey Drummonds is the founder and director of Interior Coverings Ministry and Outreach Missions in Groveland, Fl. since 2002. She received her Ph.D. in Religious Philosophy and M. Div. from Tabernacle Bible College & Seminary, along with bachelor's degrees in Pastoral Counseling, Nutrition, and Dental Hygiene. She is an Archbishop of the Ancient Apostolic Church in the USA, and a residing member of the World Communion of Christian Celtic Convergence Churches in the UK. She has been a businesswoman and CEO of 5 companies and LLC's in Florida with her husband Ron receiving several awards. Ministry has allowed her to teach and travel to many countries doing medical missions and prayer pilgrimages around the world including Israel, Greece, Turkey, Peru, India, Kenya, Philippines, Canada, England, Mexico, Honduras, Germany, Switzerland, Austria, UK, Ireland, France, and Jordan. She has authored several books, lectures, teaches, and guest speaks with an Apostolic/prophetic revelation knowledge. Over the years of her life, she has been blessed to understand the victory experience of overcoming life trials through Jesus Christ from childhood molestation, abuse, financial poverty, divorce, homelessness, family rejection, broken neck, a permanent crippling disease that umbrellas under multiple sclerosis, and recurring cancers. Each trial unveiled new opportunities for her to be an overcomer with heavenly blessings and a closer relationship with Jesus Christ with the power of love to do the Father's business in the earth as Jesus commanded us to do – the greater works as He did to bring unity to the body of Christ. Dr. Drummonds has three adult children and presently resides in Lake County, Florida with her husband of 37 years. Almost every night, she enjoys a glass of wine while watching God paint masterpiece sunsets from her back yard. In her spare time, she takes hikes, and spends time with her husband at antique car auctions.
Leonard "Fred" Howard, MD is an ordained minister of the Christian Universalist Association. His roots are deep in Georgia soil, being born and raised in Macon, attending Valdosta State College and the Medical College of Georgia, and then practicing medicine as a family physician in Cairo and Douglas for twenty years. In 2002 he heard the call to ministry, closing his medical practice and attending seminary at Emory's Candler School of Theology.
For eleven years Fred served as minister of the Unitarian Universalist Church of Valdosta (2008 to 2018.) During those years he also worked with several nonprofit organizations. He served on the Board of Directors of Peacemakers, an organization that fosters world peace by teaching children ethical values common to all religions and denominations in a summer camp program, and the board of Project Harvest Hope (PHH), an organization that works with Unitarian congregations in Transylvania to promote sustainable economic development.
Fred has special interests in contemplative spirituality, mind body medicine, and interfaith and intercultural exchange. He has served on the ordination committee of the Christian Universalist Association since 2012.
He is author of Transforming Faith: Stories of Change from a Lifelong Spiritual Seeker, a collection of stories that were instrumental in Fred's spiritual formation. Fred has also authored a mystery novel, Children of Covenant, and Nerdle the Turtle, a children's book.
He has three grown children, eight grandchildren, and currently resides in Jacksonville Florida.
Rev. Andrew Young is originally from central Texas but has been living in Tokyo, Japan since late 2017. Before being ordained by the Christian Universalist Association, Andrew served both UUA and UCC churches in various ministry capacities. He received his MA in Theological Studies from Austin Presybterian Theological Seminary. Andrew is currently the bivocational pastor of Community Universalist Church, an online Universalist Christian community. He is especially interested in theology, diversity, inclusion, eccumenicism, inter-religious dialogue, liturgy, and mysticism. Andrew feels especially called to help build bridges between the church and marginalized communities, especially those in the LGBT+ community.
Rev. Will Humphrey was raised in south-central Ohio, where there is a blending of Appalachian and Midwestern cultures. He earned his undergraduate and graduate degrees from Antioch University in Yellow Springs, Ohio and presently is a student at Payne Seminary within Wilberforce University. Rev. Will has served in ministries within the Church of Christ, ELCA Lutheran Churches, Unitarian Universalist (Central East Region) Summer Institute and currently pastors of All Souls Unitarian Universalist Church in Bellville and Gambier Ohio. Deeply moved by the power of Grace and Universal Reconciliation, Rev. Will is an advocate of LGBTQ+ Rights, and fights misogyny and racist worldviews, biases, and policy in his work as a community educator. He lives in North Central Ohio with his spouse, Leah Jane Friend Humphrey, and their two children.
Michael J. Licata holds a BS in Economics from Norwich University, and an MBA from the University of North Dakota. A retired US Air Force Colonel, he earned numerous campaign and service medals. After retirement, he taught High School in New York City for 5 years, then started a part-time security consulting business. Michael lives in central New Jersey with his wife of 38 years. They have 2 married daughters, and 2 grandchildren.
Click here to see a chronological list of CUA leaders from founding to present (including those no longer serving on the Board), when they have served and what offices they have held.