We added several new Directors onto the CUA Board this year. The CUA is overseen by an all volunteer Board of Directors, according to the organization's Bylaws. Current directors and officers can be seen here, our new Directs are listed below, in no particular order (actually, this order is probably the sequence in which they emailed their photos):
Niq Ruud is a young pastor, apologetic, and author interested in the dynamic relationship between God and humankind. A Pacific Northwest native, Niq enjoys climbing, skiing, surfing, sailing, cycling, and laughing alongside his wife, Jo. You can connect with him online at niqruud.com and @niqruud.
Dr. Audrey Drummonds is the founder and director of Interior Coverings Ministry and Outreach Missions in Groveland, Fl. since 2002. She received her Ph.D. in Religious Philosophy and M. Div. from Tabernacle Bible College & Seminary, along with bachelor's degrees in Pastoral Counseling, Nutrition, and Dental Hygiene. She is an Archbishop of the Ancient Apostolic Church in the USA, and a residing member of the World Communion of Christian Celtic Convergence Churches in the UK. She has been a businesswoman and CEO of 5 companies and LLC's in Florida with her husband Ron receiving several awards. Ministry has allowed her to teach and travel to many countries doing medical missions and prayer pilgrimages around the world including Israel, Greece, Turkey, Peru, India, Kenya, Philippines, Canada, England, Mexico, Honduras, Germany, Switzerland, Austria, UK, Ireland, France, and Jordan. She has authored several books, lectures, teaches, and guest speaks with an Apostolic/prophetic revelation knowledge. Over the years of her life, she has been blessed to understand the victory experience of overcoming life trials through Jesus Christ from childhood molestation, abuse, financial poverty, divorce, homelessness, family rejection, broken neck, a permanent crippling disease that umbrellas under multiple sclerosis, and recurring cancers. Each trial unveiled new opportunities for her to be an overcomer with heavenly blessings and a closer relationship with Jesus Christ with the power of love to do the Father's business in the earth as Jesus commanded us to do – the greater works as He did to bring unity to the body of Christ. Dr. Drummonds has three adult children and presently resides in Lake County, Florida with her husband of 37 years. Almost every night, she enjoys a glass of wine while watching God paint masterpiece sunsets from her backyard. In her spare time, she takes hikes, and spends time with her husband at antique car auctions.
Rev. Leonard "Fred" Howard, MD is an ordained minister of the Christian Universalist Association. His roots are deep in Georgia soil, being born and raised in Macon, attending Valdosta State College and the Medical College of Georgia, and then practicing medicine as a family physician in Cairo and Douglas for twenty years. In 2002, he heard the call to ministry, closing his medical practice and attending seminary at Emory's Candler School of Theology.
For eleven years Fred served as minister of the Unitarian Universalist Church of Valdosta (2008 to 2018.) During those years he also worked with several nonprofit organizations. He served on the Board of Directors of Peacemakers, an organization that fosters world peace by teaching children ethical values common to all religions and denominations in a summer camp program, and the board of Project Harvest Hope (PHH), an organization that works with Unitarian congregations in Transylvania to promote sustainable economic development.
Fred has special interests in contemplative spirituality, mind body medicine, and interfaith and intercultural exchange. He has served on the ordination committee of the Christian Universalist Association since 2012.
He is author of Transforming Faith: Stories of Change from a Lifelong Spiritual Seeker, a collection of stories that were instrumental in Fred's spiritual formation. Fred has also authored a mystery novel, Children of Covenant, and Nerdle the Turtle, a children's book.
He has three grown children, eight grandchildren, and currently resides in Jacksonville Florida.
Rev. Andrew Young is originally from central Texas but has been living in Tokyo, Japan since late 2017. Before being ordained by the Christian Universalist Association, Andrew served both UUA and UCC churches in various ministry capacities. He received his MA in Theological Studies from Austin Presybterian Theological Seminary. Andrew is currently the bivocational pastor of Community Universalist Church, an online Universalist Christian community. He is especially interested in theology, diversity, inclusion, eccumenicism, inter-religious dialogue, liturgy, and mysticism. Andrew feels especially called to help build bridges between the church and marginalized communities, especially those in the LGBT+ community.
Rev. Will Humphrey was raised in south-central Ohio, where there is a blending of Appalachian and Midwestern cultures. He earned his undergraduate and graduate degrees from Antioch University in Yellow Springs, Ohio and presently is a student at Payne Seminary within Wilberforce University. Rev. Will has served in ministries within the Church of Christ, ELCA Lutheran Churches, Unitarian Universalist (Central East Region) Summer Institute and currently pastors of All Souls Unitarian Universalist Church in Bellville and Gambier Ohio. Deeply moved by the power of Grace and Universal Reconciliation, Rev. Will is an advocate of LGBTQ+ Rights, and fights misogyny and racist worldviews, biases, and policy in his work as a community educator. He lives in North Central Ohio with his spouse, Leah Jane Friend Humphrey, and their two children.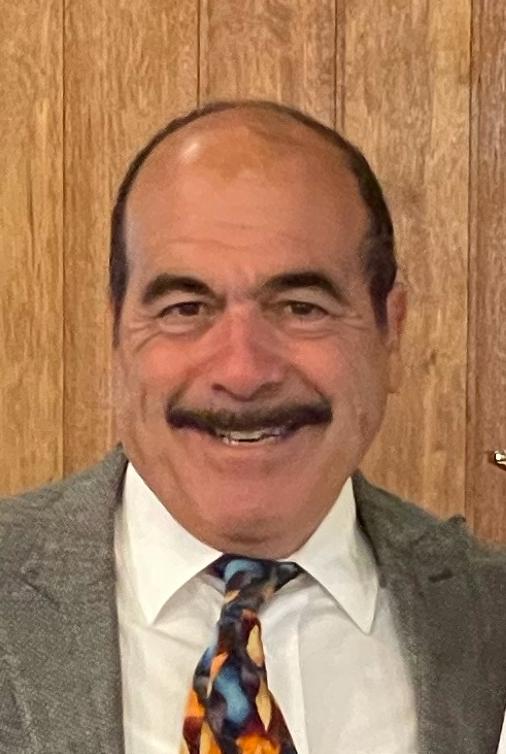 Michael J. Licata holds a BS in Economics from Norwich University, and an MBA from the University of North Dakota. A retired US Air Force Colonel, he earned numerous campaign and service medals. After retirement, he taught High School in New York City for 5 years, then started a part-time security consulting business. Michael lives in central New Jersey with his wife of 38 years. They have 2 married daughters, and 2 grandchildren.