Amazing Grace, For All and For Ever
October 20-22 — Fort Worth, Texas
Join us at the Holiday Inn DFW Airport South on October 20-22 for a major conference celebrating the

10th anniversary of the Christian Universalist Association

.
Great

speakers

,

workshops

,

worship services

and

music

! Meet fellow believers in Christian Universalism from across America and beyond!
Speakers and Music By:
Peter Hiett, lead pastor of The Sanctuary church in Denver. The Sanctuary, which Peter has been pastoring since 2008, is one of the largest and most successful congregations in the world teaching universal salvation through Christ. Peter is the author of three books. He was ordained by the Presbyterian Church USA and the Evangelical Presbyterian Church.
Charles and Paula Slagle, music ministers (piano and vocals). Charles was a founding Board Member of the CUA, a former Pentecostal minister, and author of From the Father's Heart: A Glimpse into God's Nature and Ways. For decades, Charles and Paula have traveled all over the world, preaching the Good News of God's universal love and salvation.
Eric Stetson, founder of the CUA and author of Christian Universalism: God's Good News for All People. He served as the CUA's Executive Director 2007-2010. Eric is a Unitarian Universalist, social justice activist, and founder of a charitable alternative currency called Manna (formerly Grantcoin), which is distributed to thousands of people in need in over 90 countries according to universalist principles.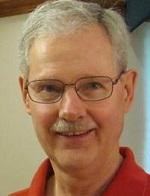 Kalen Fristad, co-founder of the CUA, retired United Methodist minister, traveling evangelist, and author of Destined For Salvation: God's Promise to Save Everyone. He served as CUA Chair 2007-2014. For years, Kalen traveled across America in an RV with his wife Darlene, speaking at hundreds of churches about the true, universalist message of the Gospel.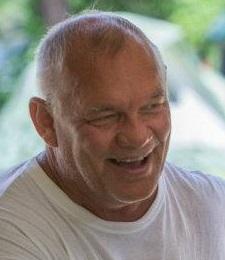 Rich Koster, CUA Coordinator 2011-2016. Rich is a retired Presbyterian and Disciples of Christ minister. He is a tireless networker, bringing people together in the love of God and each other. Rich ministers to recovering addicts and is quick to lend a helping hand to people in need. His ministry centers on the absolute sovereignty and unconditional love and grace of God in Christ.
Marquis Hunt, music minister (saxophone) and former Board Member of the CUA. Marquis is a professional musician and life coach.
Charlane Leslie, music minister (violin). She is a Board Member of the CUA. Charlane is an accomplished violinist who has played in various orchestras.
And several more speakers, workshop leaders, music and dance leaders! … Plus, three new people will be ordained as Christian Universalist ministers!
Schedule of Events
Friday, October 20:
4:00 p.m. — Check-in and Informal Discussion
6:00 — Dinner (buffet)
6:45 — Welcome (Rich Koster)
7:15 — Opening Worship (music by Charles and Paula Slagle; sermon by Kalen Fristad, "Our Universalist Roots and Branches")
8:15 — Peter Hiett, "The Flaming Toilet of Death" (video) and "Who's Your Daddy?"
(message)
Saturday, October 21:
7:30 a.m. — Check-in and Informal Discussion
8:00 — Breakfast (optional)
8:45 — Music and Singing
9:00 — Session led by Rich Koster, "The Bishop's Candlesticks and The Impossible Dream" (talk, triads, solo work, Q&A)
10:00 — Intermission
10:15 — Panel Discussion on the History and Future of the CUA, led by Eric Stetson, Kalen Fristad, and Rich Koster (introductory talks by panelists, small group discussions, Q&A, concluding thoughts)
11:30 — Agape Meal and Worship (consecrated breads, fruits, juices, etc.; with music by Marquis Hunt)
12:15 p.m. — Intermission
12:30 — Message by Charles Slagle, "Personal Transformation through the Gospel of Grace"
1:00 — Message by Eric Stetson, "A Relevant Faith"
1:30 — Small Group Discussions
2:15 — Free Time
3:15 — Talk by Mary Keller, "A Moment on End of Life Ministry"
3:30 — Message by Michael Camp, "Historical Insights That Help Us Spread Universal Grace"
4:15 — Intermission
4:30 — Workshops (choose one):
The Myth of White Innocence (facilitated by Marquis Hunt)
Good News for All Genders (facilitated by Jeremiah Gold-Hopton)
5:45 — Intermission
6:00 — Dinner (banquet-style buffet)
7:00 — Moderated Open Mic Period
7:30 — Music and Dancing (Charlane Leslie and Mary Keller)
8:00 — Ordination and Closing Worship (music by Charles and Paula Slagle; homily by Fred Howard; ordination of Jeff Barton, Wallace Hoggatt, and Lance Haverkamp)
9:00 — Reception
Sunday, October 22:
9:00 a.m. — Breakfast and Informal Group Discussions
Register Today!

Please complete the registration form at this link, and then pay using one of the buttons below, or send a check to Christian Universalist Association, Attn: Sharon McCauley, 560 SE Brick Drive, Apt 403, Waukee, IA 50263.
Note: Registration includes the cost of meals indicated below, but does NOT include hotel room, which must be reserved separately. To book a room, call the hotel at 817-399-1812 and ask for the Sales Department. Tell them you are with the Christian Universalist Association to get the special rate of $87 per night + tax. You must book your room by October 5th; after that, the rate will be $104 + tax. You will not be eligible for the conference rate if you book through the hotel's website.
Full Conference  — $100:
(includes Friday dinner, Saturday lunchtime "agape meal" and Saturday dinner)
Friday Only — $40:
(includes dinner)
Saturday Only — $65:
(includes lunchtime "agape meal" and dinner)